Hello everyone! I'm back to update you all on how our master bedroom is coming along. In case you missed anything from the last two weeks you can catch up here by clicking the links below.
Week 1: Master Plans for our Master Bedroom
Week 2: Beauty and the Beast
As we head into the halfway point of this crazy challenge I am happy to say that I feel like I am pretty much on track with where I had planned to be at this point.
I knocked out the
board and batten grid wall
the first week.
And last week I finally completed the tufted upholstered headboard (tutorial can be found
here
.)
If you read about my struggles that I was having with it last week you will understand how relieved I am with how it turned out. It's just perfect!
Originally I did not plan on putting a rug in here. But after browsing my favorite pins on Pinterest I realized that one thing they all had in common was a beautiful rug that pulled the whole room together.
So I spent days on
Overstock.com
trying to find the perfect rug that didn't break the bank. 8 x 10 rugs can get very
expensive!
I first discovered Overstock when I purchased our basement rug. I found that they have the best prices and a huge selection so they are my new go-to for rugs.
I am totally smitten with the one that I've chosen (I'll keep it a surprise but you'll get a tiny sneak peek in a minute...) and was over the moon excited when the UPS guy dropped it off last Thursday. Even Tristan got giddy as we unrolled it to admire it's beauty!
Anyways back to the headboard (see how off track thinking about this dang rug gets me??)
Friday night we spent about an hour disassembling our giant sleigh bed and moving out all of the junk from under the bed. I say "we" but to be honest it was mainly all the hubby while I entertained the boys.
I ordered this cheap but surprisingly good quality bedframe from Walmart.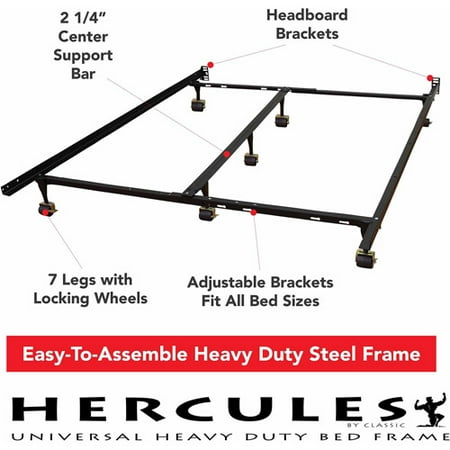 It makes our bed much shorter so we will probably be adding some bed risers so that we still have room to store our junk. Or maybe it's better if we don't create such a dust clutter under there!
On Saturday we hung the headboard and I could finally start to see this room starting to come together! Well--I can if I put my blinders up to avoid seeing the mountain of junk/clothes that we have piled up on the side of the room! I'm too ashamed to show you a picture but lets just say I did a lot of cropping when I took this picture of our dresser that I just finished painting!
If you recall, it used to be a big dark monster that lurked on our wall and seemed to take up so much space.
With the bed frame gone and the dresser lightened it seriously feels like this room grew.
Oh and did you catch the peek of the new rug?
I was debating on putting a bench at the end of the bed now that we have the room to but the hubby gave me that "are you serious?" look and said that we should probably just enjoy the extra walking space after being deprived of it for so long!
With the big projects out of the way I'm now starting to tackle all of my little DIYs. I hope I'm not underestimating how much time each is going to take because there are a lot!
Be sure to check in on how my fellow One Room Challenge troopers are doing
here
.
See you all next week!
Linking up to
these
awesome parties!